Ulverston Community Calendar
Footprints in Time: Discovering Prehistoric Walney
25 July @ 11:00 am

-

4:00 pm
Join us for a fun-filled exploration of what life was like on Walney thousands of years ago
Pop along and chat with our archaeology experts about what could be found wandering around Walney in ancient times.
We'll show you the preserved footprints our volunteers have discovered while surveying the coastal clays for evidence of Walney's prehistoric inhabitants. You can find out what to look for when you're out and about on the beach and help us with our research into modern foot sizes.
There'll be fun for all the family with our animal matching game, colouring, and mini excavations.
Drop in to see us any time between 11 and 4. You don't have to book but we'd love to know if you're coming.
This event was generously funded by the Cumberland and Westmorland Antiquarian and Archaeological Society and is part of the Festival of Archaeology.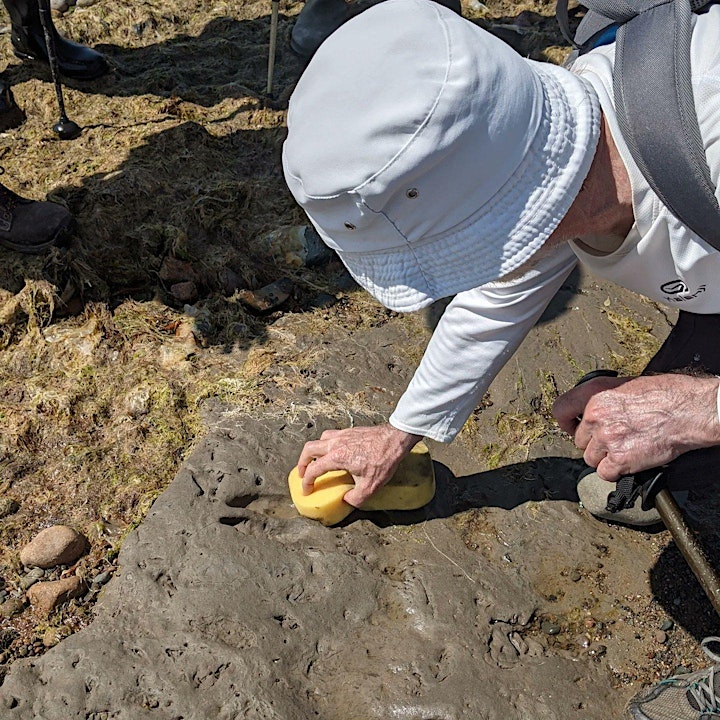 The calendar features events in Ulverston and South Cumbria. Check the location details of each event, as you may need a car or other form of transport in order to get there. Please contact us if you'd like to add a community event to the calendar.
All events and venues are listed at the sole discretion of Ulverston Ltd. We reserve the right to reject or withdraw the listing of any event or venue without explanation. We endeavour to provide up-to-date and accurate information, but we will not accept liability for the accuracy or currency of the information provided by third parties or for the content on any linked or related web sites. Listings of events on this website should not be taken as an endorsement of that event by Ulverston Ltd. Event information may change at any time without notice. We will not accept liability for any consequences arising from your attendance at the events described. Before attending any event or incurring any significant expense, we recommend you confirm dates, locations, and other important information relating to the event at the event organiser's website or by contacting them directly. Please see our full Terms & Conditions.