South Cumbria Community Calendar
Sisters In The Wild – Summer Bikepacking Gathering
20 May @ 5:00 pm

-

22 May @ 6:00 pm
Join us for our Sisters In The Wild bikepacking gathering in the UK's Lake District.
We're bringing back the summer Sisters In The Wild vibe to the Lake District. Expect two days of off-road focused riding, a supportive, inclusive, atmosphere, and skill building opportunities around the rides
Our basecamp is on the doorstep of the lush Grizedale forest, where there'll be space to pitch your tent for the Friday and Saturday night, or stay in a basic camping pod/yurt.
Daytime will see a variety of ride options for you to go out and explore some of the finest Lake District gravel. Whether you want to go and smash out a full day epic, or join a confidence building, guided ride, we'll have an option to suit.
However you spend your day, we'll all come together in the evening back at basecamp to campfires, and share communal dinners and stories. Expect some bikepacking focused talks and skill building opportunities thrown in as well.
What's included?
A place to pitch your tent for Friday and Saturday OR a spot in a basic shared camping pod/yurt (with Camping Pod ticket)
Communal, vegan dinner on Friday and Saturday evening
Two days of off road focused ride routes via Komoot
Campfires, story telling and skills building session sessions (some free ones, some optional add on ones TBA!) around the rides
Rides and bikes
Our routes are focused on getting off-road, so we recommend using a bike with 38mm tyres or larger
"Off-road/Gravel", in the lake district can mean smooth cycle paths, forest roads, singletrack, rocky bridleways, muddy fields and everything in between!
With this in mind, it's important that you have a bit of experience riding off road, know your own abilities and when it might be safest to take your bike for a walk. If you're unsure, sign up to one one of our subsidised guided rides!
Route options will range from 20-ish miles to 55-ish miles. Expect a decent amount of climbing in all the routes. Riding in the Lake District is rarely flat, but always worth it!
This is not a race but a social ride, so you are free to ride as much or as little as you want.
Expect short sections of hike-a-bike on the longer rougher routes. There will be gentler route options available
Riders should be self sufficient and carry their own navigation, tools, spares, first aid and snacks
Basecamp
We're at Grizedale Campsite near Satterthwaire in the Southern Lake District. Arrival from 5pm on Friday 29th October. Depart Sunday evening by 6pm.
The closest train station is Windermere (1 hr 5 min cycle). There'll also be parking available on site.
Loos and showers available on site. No shop – bring what you need for the weekend.
What gear will I need?
We'll send out a full kit list in advance, but key things will include:
A safety checked Bike & Helmet (bike hire options available)
Camping gear – Tent, Sleeping Mat, Sleeping Bag, headtorch etc
Cooking stuff if you want to cook at camp
Breakfasts/snacks
Bike Lights (just in case!)
A navigation device (e.g. phone, garmin, wahoo etc)
Waterproof/Warm cycling and basecamp clothes
If you don't have a tent or mat, we'll have a few available to loan. Just get in touch before booking (sistersinthewildUK@gmail.com) and we'll see what we can do. Sorry, we can't lend sleeping bags.
FAQ
Is my bike and experience level OK?
Have a look at the notes above, but please just drop us a message if you have any questions. This is intended to be an accessible event and we have a few riding options available. But the right bike, a reasonable level of fitness and a bit of offorad confidence will stand you in good stead.
Is bike hire available?
Yep! Ghlylside Cycles are offering a discounted bike hire package for the weekend for, delivered to the campsite. Contact them directly to arrange.
Phone: 015394 33592 Email: sales@ghyllside.co.uk
How do I get to basecamp?
Car sharing encouraged. There'll be parking onsite. Closest train station is Windermere, around 3hrs on train from London, and then about a 1hr 5 cycle to basecamp. If getting the train, we recommend booking well in advance and making sure to reserve a place for your bike. They are limited and fill up.
Can I arrive later than 5pm on Friday?
Yep! Be aware you might miss dinner though!
Can I come alone?
Absolutely! One of the things we loved most about our summer event was hearing from people who came alone how many new freindships were started at the weekend. We work hard to create spaces for people to meet and ride together.
Can I stay on the Sunday night?
Yep – There's the option to stay and extra night in the basecamp after the event for £15, paid directly to the campsite.
Still got a question? Send us an email sistersinthewilduk@gmail.com.
Hope to see you there!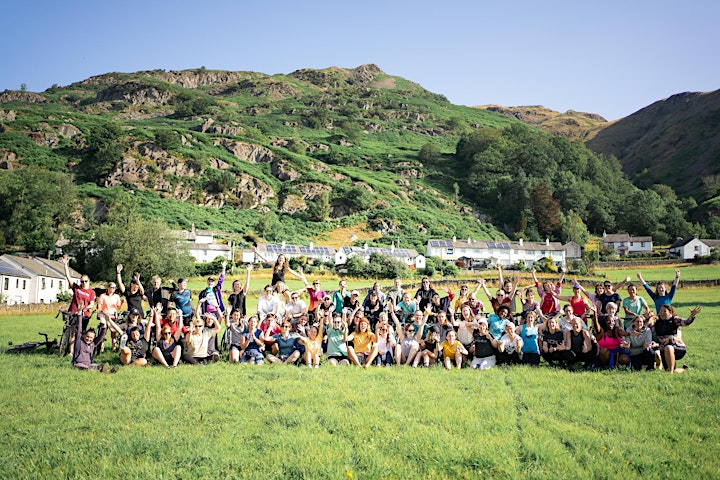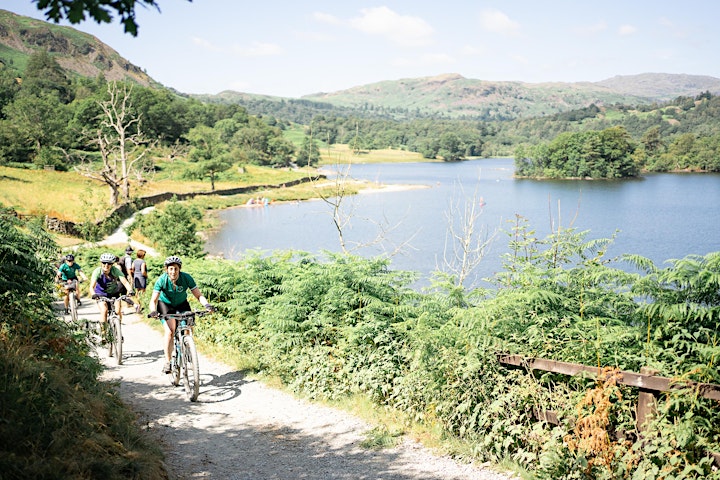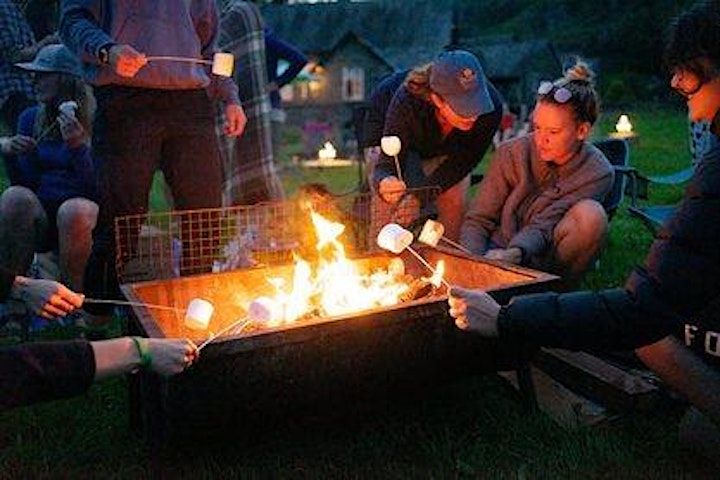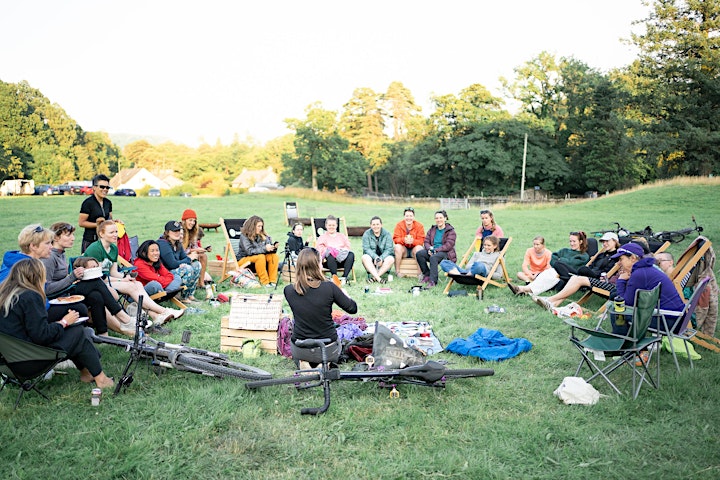 The calendar features events in Ulverston and South Cumbria. Check the location details of each event, as you may need a car or other form of transport in order to get there. Please contact us if you'd like to add a community event to the calendar.
All events and venues are listed at the sole discretion of Ulverston Ltd. We reserve the right to reject or withdraw the listing of any event or venue without explanation. We endeavour to provide up-to-date and accurate information, but we will not accept liability for the accuracy or currency of the information provided by third parties or for the content on any linked or related web sites. Listings of events on this website should not be taken as an endorsement of that event by Ulverston Ltd. Event information may change at any time without notice. We will not accept liability for any consequences arising from your attendance at the events described. Before attending any event or incurring any significant expense, we recommend you confirm dates, locations, and other important information relating to the event at the event organiser's website or by contacting them directly. Please see our full Terms & Conditions.